This year, Hungary has been busy with activities promoting Open Science endeavors. In October 2021 a Position Paper on Open Science was established in Hungary, thanks to the hard work of the National Research, Development and Innovation Office. More and more supporters join the Position Paper with their signature in the country to show their commitment. Regarding other activities, it is well known that Hungary hosted the EOSC Regional Event in September.
About the event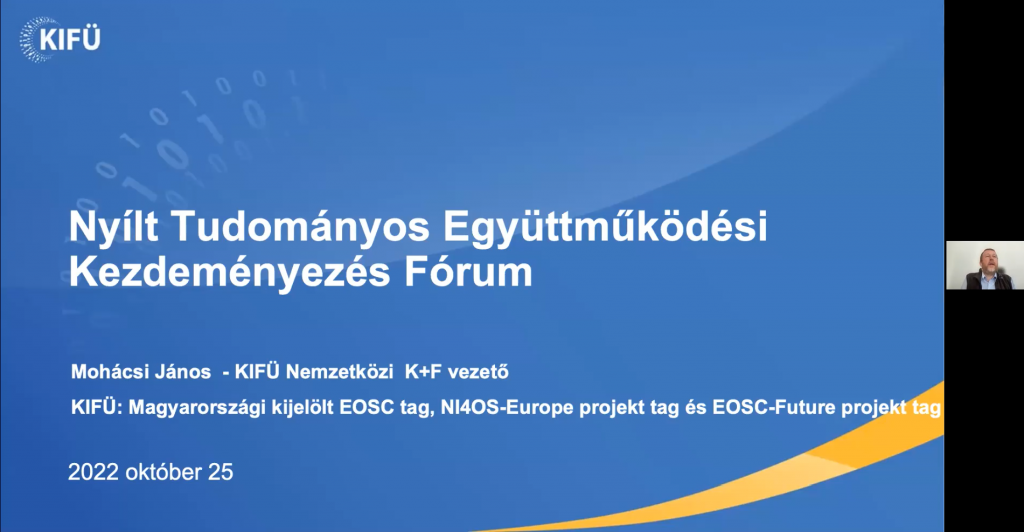 On October 25th, an online forum was held focusing on Hungarian Open Science practices. First, János Mohácsi (KIFÜ) welcomed all 50 participants and shared news on EOSC. In his presentation he covered topics like the corporate design development of EOSC, Open Science monitoring and surveys, and he introduced the EOSC Forum to the audience. He also summarized the outputs of the EOSC General Assembly that was held earlier this year. He ended his presentation with a future outlook for the next few years.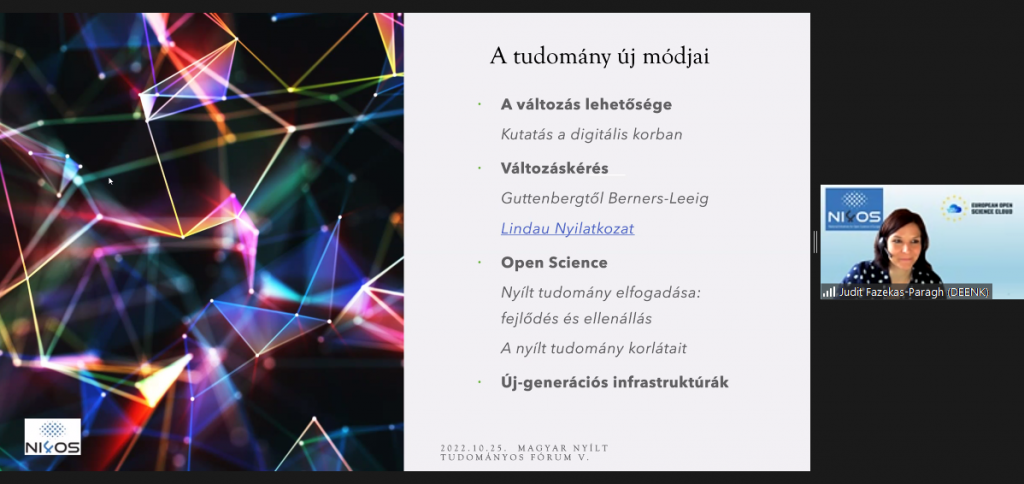 Next, Judit Fazekas-Paragh drew focus to the global Open Access Week that celebrates climate justice this year, then she summarized the results of the EOSC Regional Conference, highlighting its role in the practical use of the services provided by the project.  Furthermore, she talked about the EOSC-SRIA, detailing the New ways of Science section.
Finally, Chrysovalantis Constantinou, invited speaker of the Forum showed attendees the practical way of benefiting from NI4OS-Europe via an existing service, the SexEst app. He started his presentation highlighting EOSC services, talked about service onboarding, the NI4OS-Catalogue, leading up to the Open Call. Lastly, he gave a detailed introduction of the web application used for gender predictions, applying machine learning technologies.
The audience engaged in a fruitful discussion after the presentations and expressed that they are looking forward to the next Open Science Forum.