The development and alignment of policies relating to Open Science -data management planning, data handling, and data accessibility, as well as NI4OS-Europe tools supporting Science throughout the EOSC have been among the topics that were discussed during dedicated workshops of the 3rd Open Science Fair conference – OSFAIR2021.
OSFAIR2021 was held virtually from 20 to 23 September 2021, bringing together local and global Open Science communities to share their practices and explore new pathways of collaboration. Researchers, research institutions, funding agencies, policy makers, service and e-infrastructure providers, gathered in this hybrid event, all engaging at various levels and learning from each other.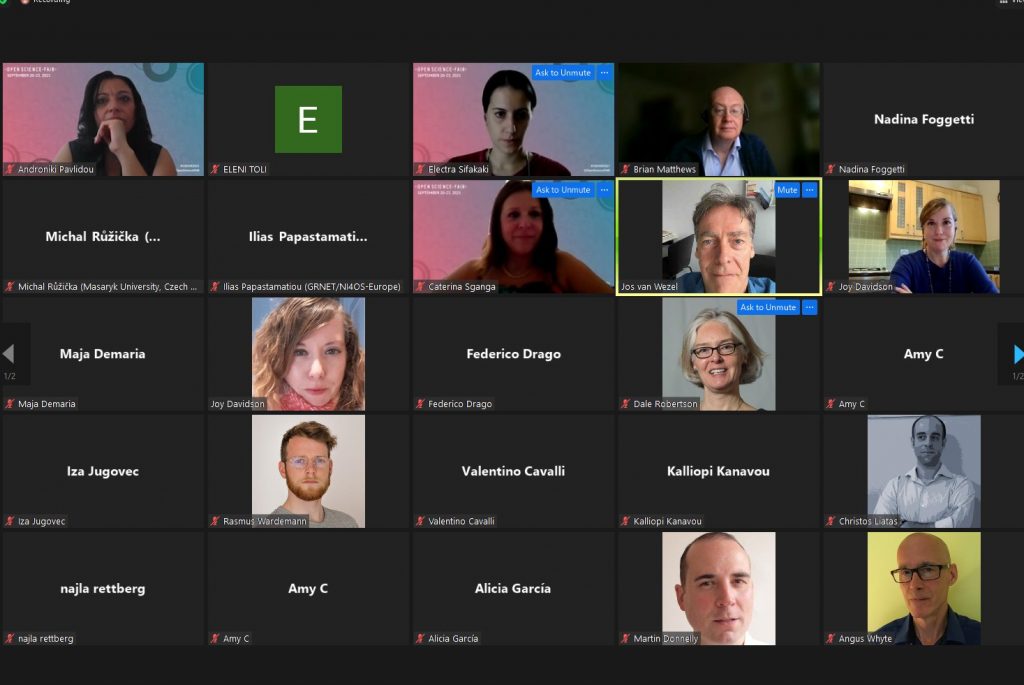 NI4OS-Europe co-organized together with the other INFRAEOSC projects (InfraEOSC-5 Task Force on National Policies and Governance) the workshop entitled "Let's discuss about FAIRifying OS policies" on September 23rd. The workshop introduced some of the practical recommendations relating to the findability, accessibility, interoperability and reuse of Open Science policies, followed by discussions with the aim to draft a set of key actions towards common Open Science policies.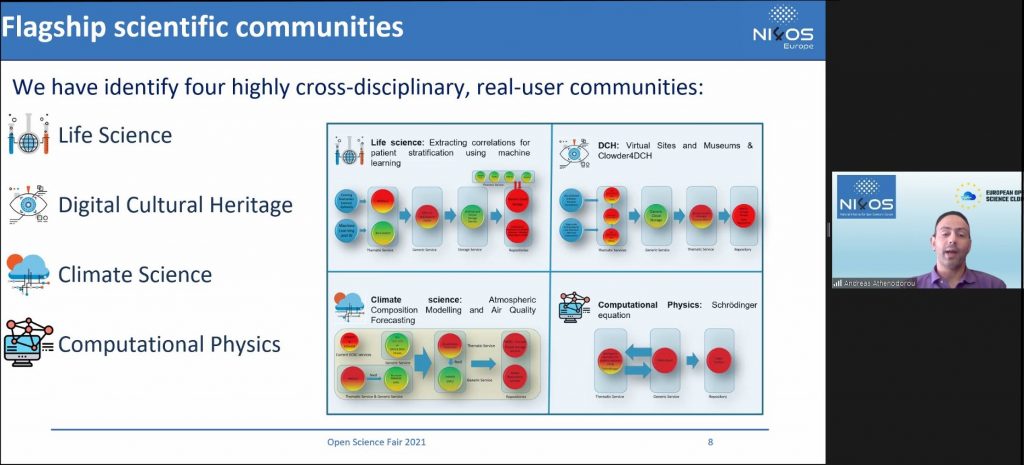 On September 21st, NI4OS-Europe coordinated the OSFAIR session "Speaking FAIR implementation: moving from recommendations to supporting practical implementation by service providers", in collaboration with FAIRsFAIR project. The aim was for service providers to gain better understanding of how they are expected to respond to FAIR demands according to the type of service that they operate and for research communities and researchers to learn about new services and how far these are in the process of FAIR implementation.
The OSFair2021 covered six Open Science topics:
Interdisciplinary collaborations: Networks, services, methods
Sustaining Open infrastructures, services and tools for research communities
Value added data products/services from open science
Training and skills for open science
European Open Science Cloud (EOSC) and FAIR data
Citizen science: barriers and opportunities for collaboration
The EOSC, FAIR data and RDM are three key topics of interest for NI4OS-Europe.
OSFair2021 was organized by OpenAIRE, co-organized and supported by European projects and international initiatives in the area of Open Science: COAR, EIFL, Force11, LA Referencia, LIBER, OPERAS, SPARC, SPARC Europe.
Links