The third Open Science Forum in Hungary was held on January 19, 2022. The online event was organized by two NI4OS-Europe member organizations, Governmental Agency for IT Development (KIFÜ) and the University of Debrecen (DE).  
About the event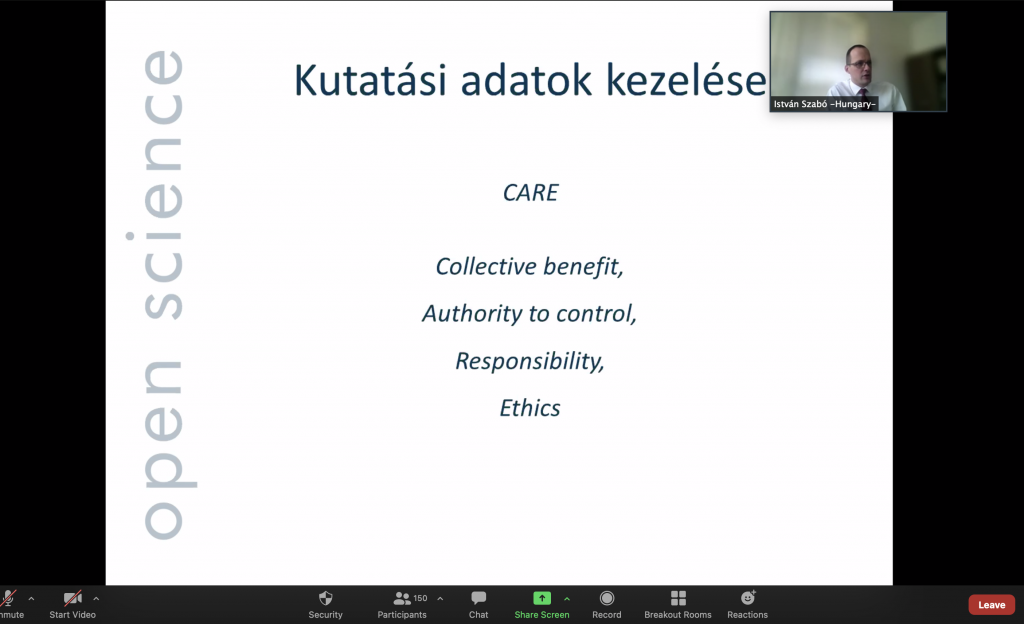 In Hungary, similar to other countries, more and more attention is being surrounded to open research and changes in scientific communication. In response to these new challenges, National Office for Research, Development and Innovation (NRDI Office) coordinated the work through which a position paper was born. The purpose of this paper is to facilitate the transition of researchers to open science. The central theme of the event was this position paper.
In his welcome speech, Mr János Mohácsi (KIFÜ), EOSC promoter of Hungary, summarized the Hungarian interests associated with EOSC and the essential elements of the previous two Forums.
To the great delight of the organizers, Dr. István Szabó, Vice President for Science and International Affairs of the NRDI Office and Katalin Urbán, Strategic Advisor for Open Science at NRDI Office, accepted the invitation and presented the essential elements of the position paper. They talked about the work of the expert committee, which helpe to gather the relevant topics and information, as well as the importance of the document in Hungarian scientific life.