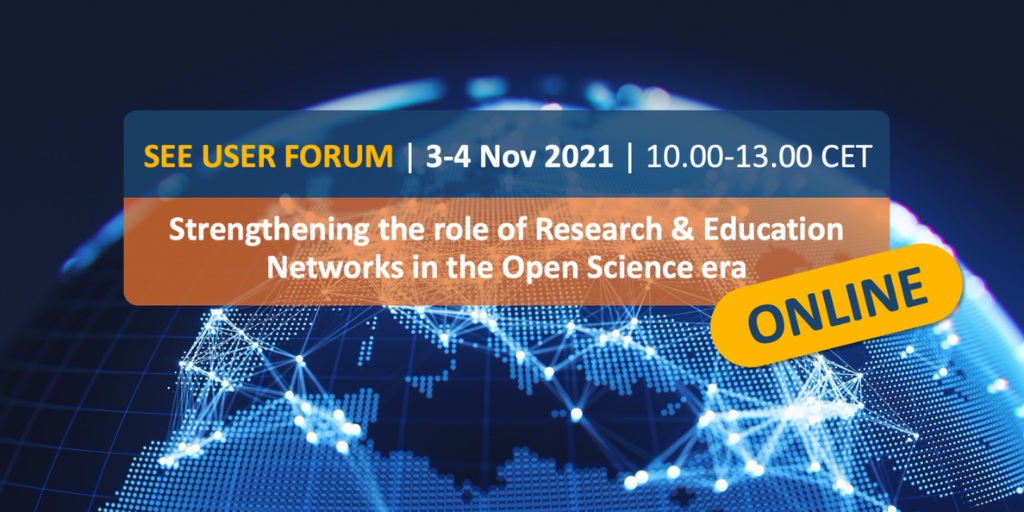 Save the date! The 2021 Southeast Europe User Forum will take place on 3 – 4 November and the registration is now open. The event is jointly hosted by GÉANT with NI4OS-Europe and EOSC Future, with the aim to provide a forum where National Research and Education Networks (NRENs) and researchers will interact.
Specifically, the SEE User Forum enables the regional services providers, NRENs, NI4OS-Europe and EOSC Future project partners to showcase services available to the regional research community and any end-user in the arena of open science where connectivity and security are very important.
NI4OS-Europe, one of the key EOSC contributor in Southeast Europe, will have a prominent presence in the upcoming event.
The Forum will be fully online and free of charge to all participants.
Relevant links