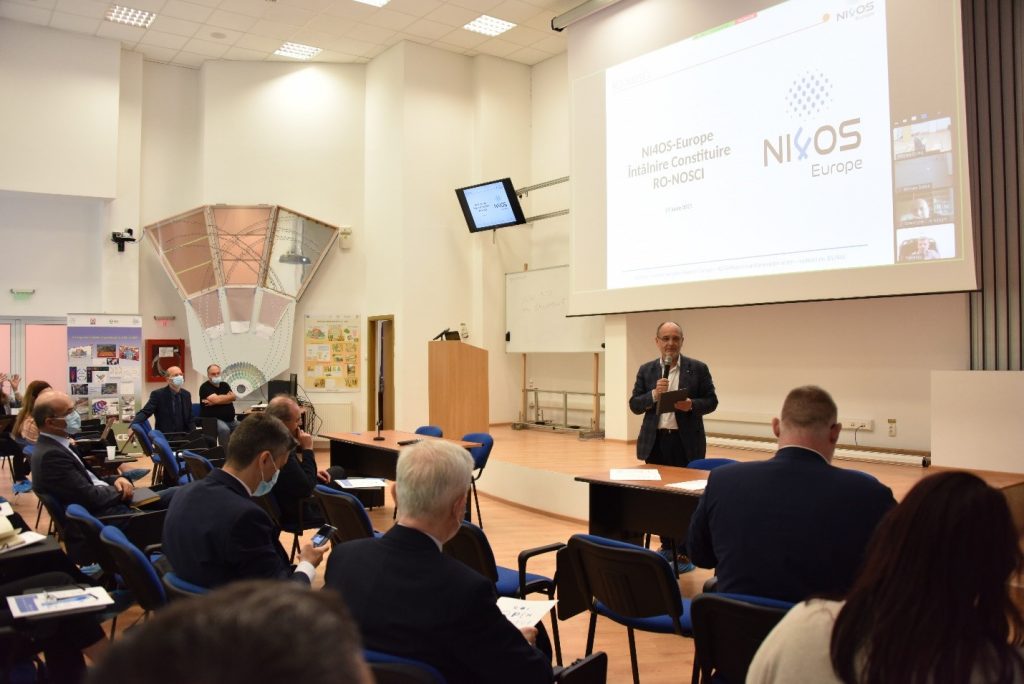 The first Romanian National Open Science Cloud Initiative (RO-NOSCI) event was organized by the Executive Agency for Higher Education, Research, Development and Innovation Funding (UEFISCDI), the National Institute for R&D in Informatics (ICI) – as NI4OS-Europe project partners – and the "Horia Hulubei" National Institute for R&D in Physics and Nuclear Engineering (IFIN-HH) – as EGI-ACE project partner – on June 17, 2021 at the IFIN-HH headquarters. The event aimed to detail the context of RO-NOSCI establishment, the objectives and activities provided in the Memorandum of Understanding which underlies this initiative, as well as the next steps to be taken.
The meeting was attended by 40 people (online and in person), mostly decision makers from research institutes and large universities.
Following the welcome remarks by the directors of the 3 institutions (ICI Bucharest, IFIN-HH and UEFISCDI) that initiated the process of establishing the National Open Science Cloud Initiative (RO-NOSCI), a presentation about "Open science: European policies, Romanian Initiatives" by Alina Irimia (Coordinator of OSKH – UEFISCDI) introduced the main European policies, but also Romanian initiatives, in the Open Science area.
The event continued with Dragos Barbu (ICI) presentation about "EOSC – objectives, architecture of services, governance structure" and about building the EOSC ecosystem in collaboration with all EOSC partnership stakeholders.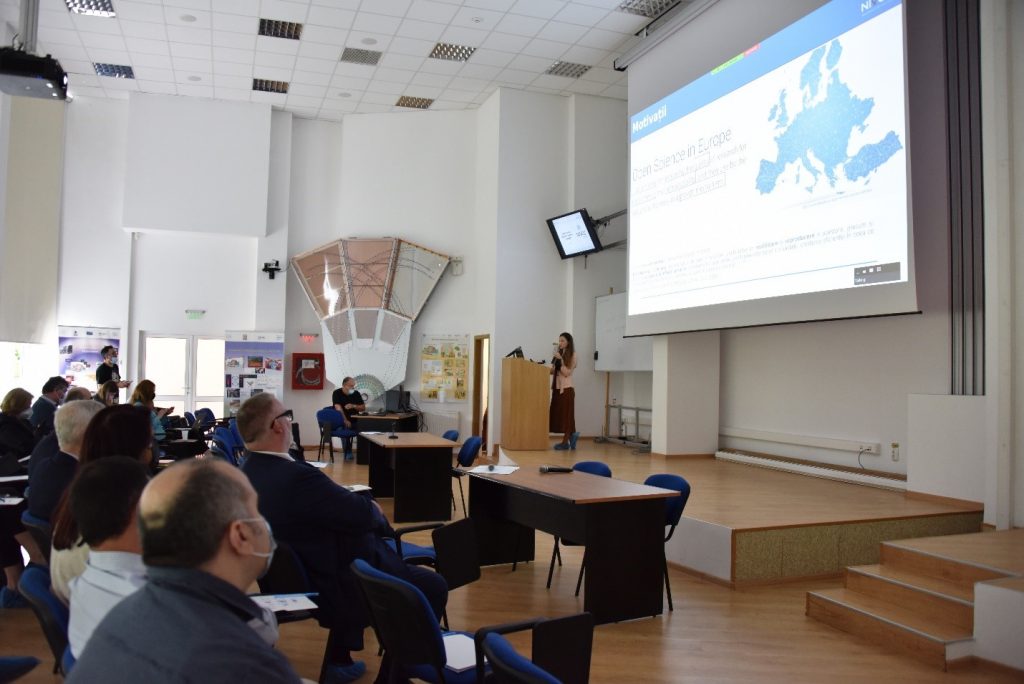 Mihnea Dulea (IFIN-HH) highlighted "EGI role in EOSC infrastructure implementation" and mentioned the reasons for Romania's participation in the EGI Federation.
The event also aimed to discuss aspects regarding "NI4OS-Europe project and NOSCI concept"; Gabriel Neagu (ICI) presented the role of NI4OS-Europe project in the changing mechanism of scientific research.
After introducing NI4OS-Europe project and NOSCI concept to the participants, the event continued with a presentation by Carina Raportaru (UEFISCDI) regarding "RO-NOSCI Memorandum of Understanding: objectives, activities, accession procedure".
RO-NOSCI represents a coalition of organizations at national level with the aim of establishing the national cloud for open science, in the context of the development of the EOSC ecosystem, optimizing and coordinating activities on the integration of national infrastructures and services in the EOSC, facilitating the access of the academic and research environment to EOSC resources and promoting and implementing open science policies at national level. RO-NOSCI is a coalition without legal personality, and joining it does not imply financial commitments.
Click to read more about RO-NOSCI.