NI4OS-Europe Open Call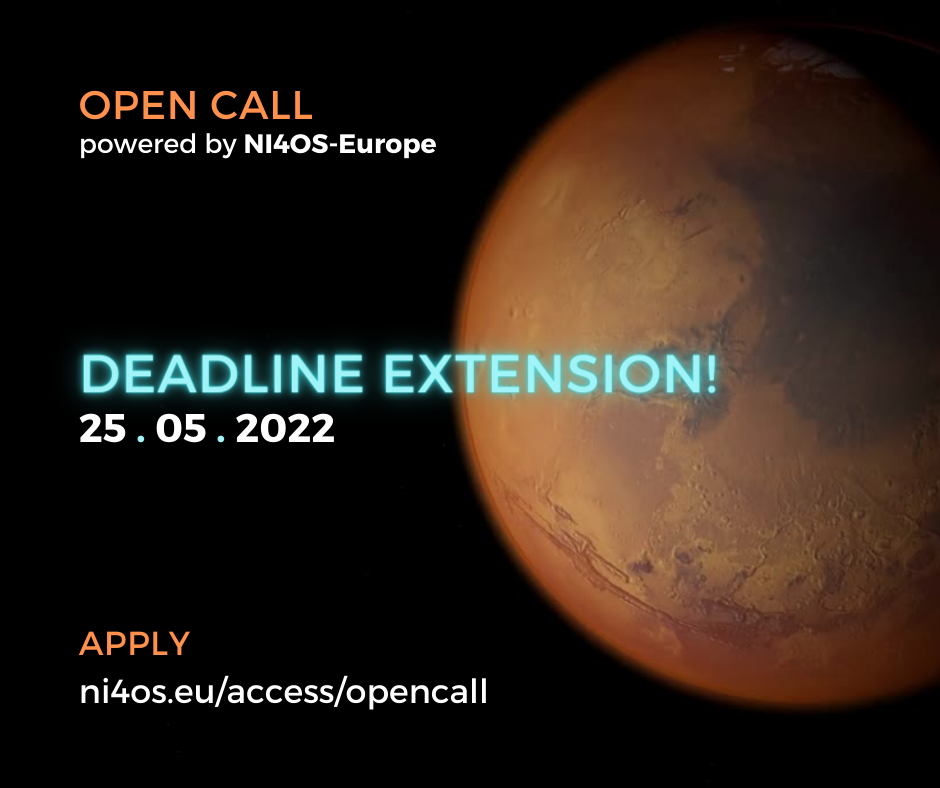 Submit your proposal and gain access to EOSC on-boarded NI4OS-Europe services
Access to digital services, specialized applications and repositories of the South East European region that have been onboarded to the EOSC market place, is now feasible for European scientists via the NI4OS-Europe Pan-European Open Call for proposals that has been launched today. NI4OS-Europe is a key contributor in the EOSC realization, contributing with its catalogue of resources, thus enabling scientists to access, store, manage, analyze, share and reuse research data.
Apply
Visit NI4OS-Europe Open Call webpage and find out the terms of participation and the evaluation process:
The deadline for submitting proposals is Wednesday, May 25, 2022 at 18:00 (CET).
The maximum access duration is 6 months for computational resources and 8 months for storage resources.
Special consideration will be given to the applications of Ukrainian researchers.
Services
The NI4OS-Europe catalogue offers computing resources (HPC, Cloud), storage and data services, data sets, software and specialized services for specific applications that have been tested for their level of readiness prior to their onboarding to EOSC, through specialized models. These services create an integrated Research environment, improving scientific productivity and competitiveness at a pan-European level.
Links