On 28.02.2022 and 21.03.2022, the National Television in North Macedonia aired two episodes of the Scientific Spectrum TV show, on the topics of Open Science. NI4OS-Europe project participants from UKIM participated in these episodes.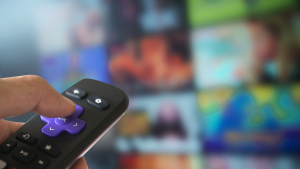 In the first episode, available here (in Macedonian), the general notion of open science was introduced, followed by an introduction to EOSC and EOSC Association, as well as a presentation of the NI4OS-Europe project.
In the second one, available here (in Macedonian), NI4OS-Europe project activities were presented in more details, such as thematic services, generic services and repositories. At the end, a short insight of the future of EOSC was given within the EOSC Future project.