During the two focused dissemination events, Open Science enthusiasts and vice deans at the University of Belgrade were informed about the NI4OS-Europe project, the benefits of Open Science, FAIR principles and the progress made towards establishing a National Open Science Initiative in Serbia.
The NI4OS-Europe team at the University of Belgrade Computer Centre decided to organize several small-scale events, more suitable for an online environment, targeting particular stakeholder groups.
The first dissemination event was organized as part of the third Annual Meeting of Open Science Pioneers in Serbia, on 29 December 2020. Open Science Pioneers is an informal group of Open Science enthusiasts, including university professors, researchers, repository managers, advocates of Open Science, representatives of the Free and Open Software community in Serbia, etc. The group was established in 2018 and every December, it is expanded to include individuals who made significant achievements in the area of Open Science during the previous year. Open Science Pioneers have so far provided a good framework for brainstorming and fruitful discussion and the group members have demonstrated readiness to adopt new Open Science practices and disseminate them among their colleagues and students.
During the event, the participants gained insights on the NI4OS-Europe project. The updated EOSC Portal and Marketplace was presented and the benefits for researchers was highlighted. In a brief demo, it was shown that the visibility of content from Serbian institutional repositories is increased due to the fact that they are harvested by OpenAIRE and they are findable through the OpenAIRE gateways already onboarded into the EOSC Portal and Marketplace.
Discussions also focused on the public debate on the draft of the Strategy for the Scientific and Technological Development of Serbia for the period 2021–2025, entitled "The Power of Knowledge" and the participants were invited to submit amendments.
The participants were also informed about the results of the EOSC co-creation project Boosting EOSC readiness: Creating a scalable model for capacity building in RDM.
The second dissemination event targeted decision-makers (vice deans) at the University of Belgrade. It was organized on 24 February 2020, in collaboration with the project Boosting EOSC readiness.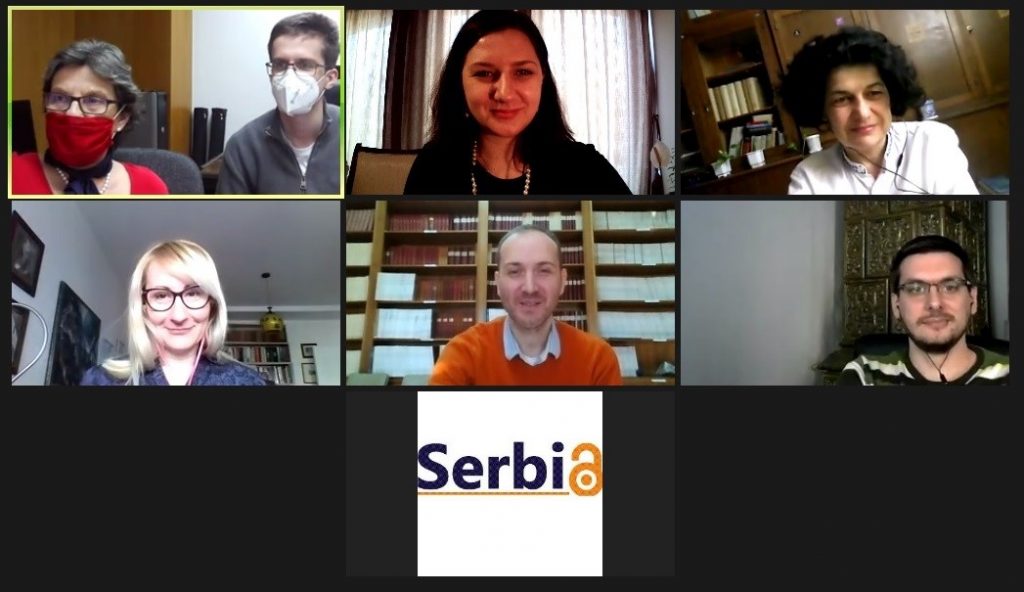 The presentations focused on Open Science, Open Research Data Management and infrastructures and tools ensuring compliance with the FAIR principles and the related skills and competencies. The vice deans were informed about new EOSC-related developments and activities aimed at establishing a National Open Science Initiative in Serbia. The role of librarians in Research Data Management was discussed and the idea of introducing training for RDM and Data Management Plans in PhD programmes was put forward.