We are proud to announce that the first "National Initiatives for Open Science in Europe" – NI4OS-Europe dissemination event in Montenegro was held on February 18th 2020, at Žabljak, in the frame of 24th International Information Technology Conference IT 2020. The Conference took place from 18 till 22 February and it hosted more than 200 participants from all scientific and educational institutions from Montenegro and from the region. The conference is supported by relevant policy makers in the fields of science, education and economics, whose representatives have also participated at the event.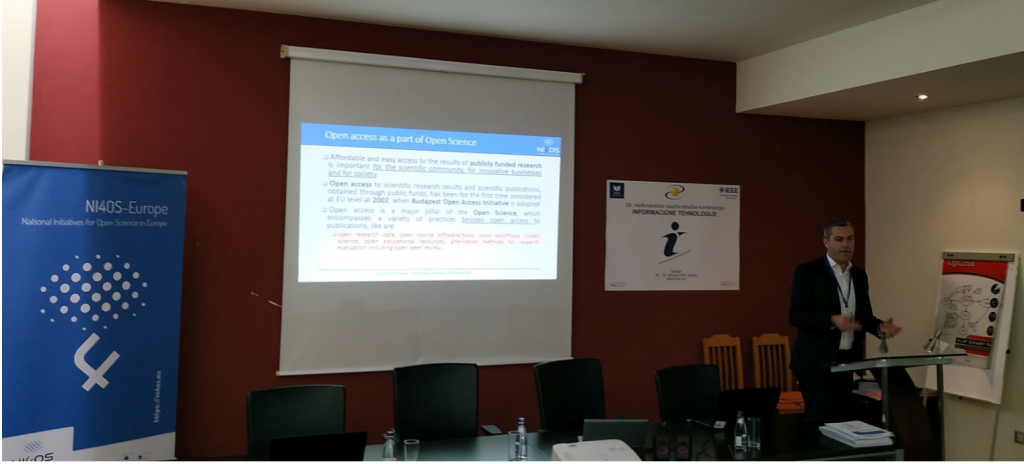 At the dissemination event, firstly, prof. Enis Kočan, who is NI4OS team member and NPR for Open Science in Montenegro, has presented the main concepts of Open Science.
In the second presentation EOSC initiative and services were introduced by Lidija Milosavljević, national EOSC promoter. The project leader of the UoM, Božo Krstajić provided some insights into the main objectives of NI4OS-Europe project. He gave us an introduction to the project activities planned not only at a national but at an international level, as well.
Lastly, prof. Milutin Radonjić', UoM NI4OS team member's fascinating presentation followed. He talked about important matters, such as planned NI4OS activities in Montenegro, paying special attention to the benefits it can bring to stakeholders and wider scientific community.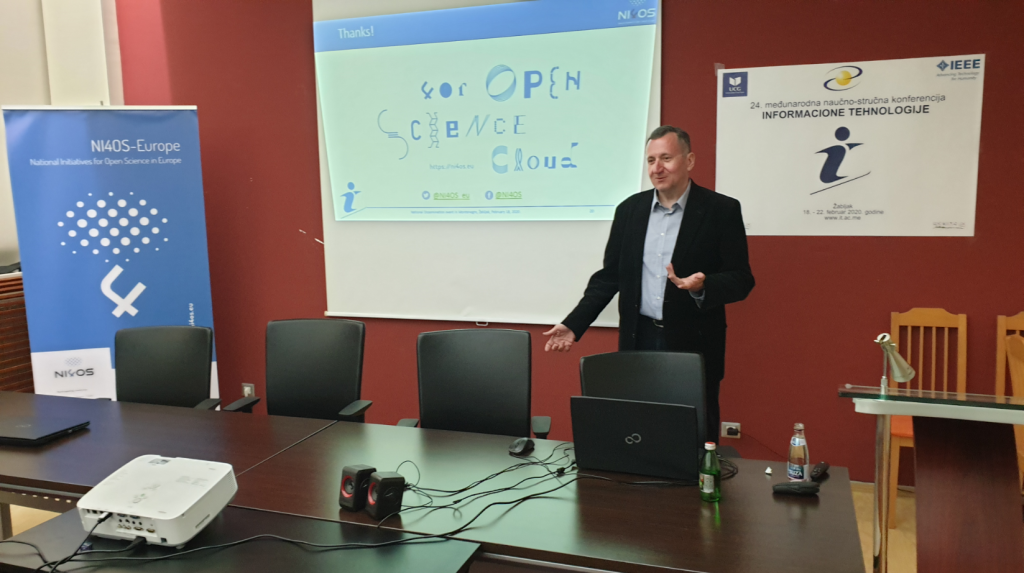 The event hosted 200 guests. I'm proud to say that the event brought on big interest and triggered great discussions among the participants.