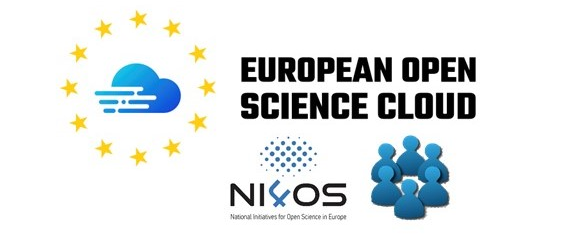 Engagement of stakeholders is essential for the implementation of the EOSC vision. Direct communication and an active network of Open Science actors can play a crucial role in supporting the breakthrough of EOSC. In this respect, NI4OS-Europe has set up a network of people active in Open Science who will act as the Open Science, EOSC ambassadors at national level.
An overview of the current situation and all the aspects that an EOSC ambassador should know for the transmission of knowledge will be provided with this series of webinars.
The participants of NI4OS-Europe second webinar will gain a better undestanding of EOSC, its Governance structure & Working Groups, as well as the progress of their activities and the communities that can be affected by their work. The implementation stage/current status of EOSC and tips about the material that can be used for promoting EOSC, will be also presented.
The webinar will also provide insights to EOSC Promoters about how and what kind of infrastructures and services should be approached, as well as the On-Boarding procedure, how to explain and the material that can be used.
The webinar will also provide insight on promoting EOSC to policymakers, including main legal aspects that EOSC Promoters will have to bear in mind.