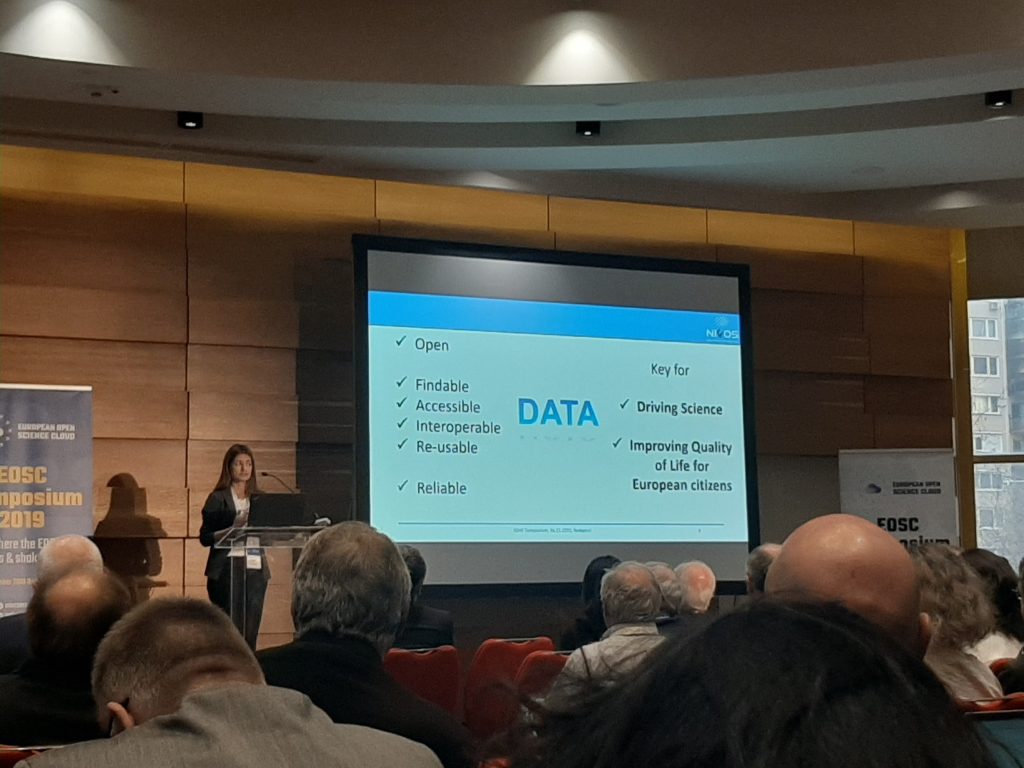 NI4OS-Europe participated in EOSC Symposium 2019, one of the largest EOSC events, which was held on 26-28 November in Budapest, Hungary. The Symposium brought together stakeholders and all the involved EOSC communities in a 3-day consultation for the implementation of the European Open Science Cloud.
In his welcome address, Dr. István Szabó, Vice President for Innovation and General Affairs of the Hungarian National Research Development and Innovation Office (NKFIH) has underlined that Hungary, as the host country, has been involved in the EOSC-related initiatives since their inception and that the Hungarian researchers will be actively encouraged to contribute to and make use of EOSC.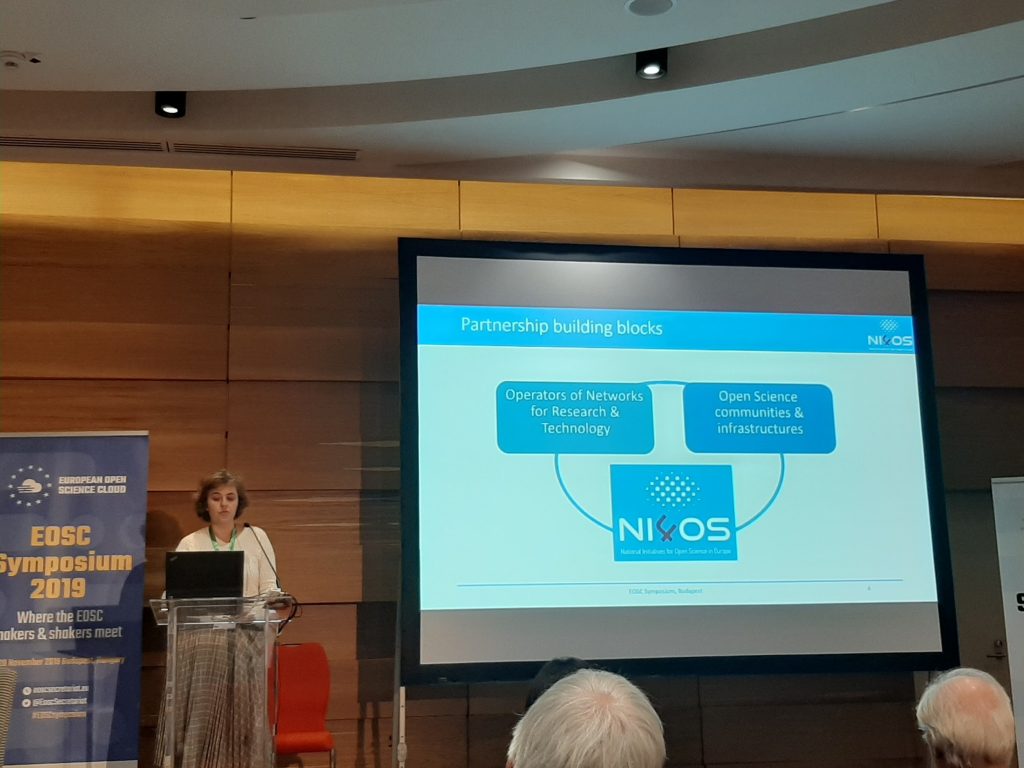 Zoe Cournia, the leader of NI4OS-Europe Life Science community, has delivered a keynote speech on the added value of EOSC services for research. In the FAIR metrics session, Eleni Toli of ATHENA Research Center and NI4OS-Europe Project Director, provided an overview of the project, while on the second day, in the "EOSC as a Federation" plenary session, she talked about the NI4OS-Europe scope, objectives and partnership, the candidate generic & thematic services for on-boarding to EOSC, as well as the short-term roadmap of the project.
As Ivan Maric (Deputy Director and CTO of SRCE and Croatian delegate in EOSC Governance Board) has said, people are the key elements in any technology, that is why it is really important to involve as many researchers, science and technology professionals as to build the European Open Science Cloud. Together we will have the capability to connect infrastructures and e-infrastructures in Europe. With the cooperation of the different stakeholders EOSC can be a transformative power to open science.