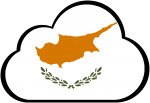 NOSCI Information
Name: Cyprus Open Science Initiative
Description: The core objectives of the Cyprus Open Science Initiative are:

Support the development and inclusion of the national Open Science Cloud initiative in the EOSC governance.
Provide technical and policy support for on-boarding of service providers into EOSC, including generic services (compute, data storage, data management), thematic services, repositories and data sets.

Website: –
Date of establishment: The set-up is in progress, but the first official preparatory meeting took place on 15/06/2021.
Set-up workflow: Top-down
Governance structure: The initiative has a consortium structure consisting of a National Open Science Committee and subcommittees.
Members: Representatives of almost all local Universities and their research services attended the 1st meeting of the Initiative. Also, the president of the local council of Rectors and the representative of the local library consortium and a representative of the governmental body responsible for Open Data (PSI)
Related documents: – 
Open Science Profile
Cyprus has established an OA/OS policy since 2016. In 2019 a revised draft document of the National policy has been created and is on discussion. The Policy for Open Access to Scientific Information was prepared by the Directorate General for European Programmes, Coordination and Development, in collaboration with the National Documentation Centre (NDC) of Greece, the University of Cyprus and the Research Promotion Foundation. The document's approval was the outcome of collaboration between the different stakeholders involved in the Working Group for Open Access (consisting of the NPR for OA, local Academic institutions and national funders), coordinated by the OpenAIRE Cyprus NOAD, i.e., the University of Cyprus Library, and highly supported by the coordinators of the project PASTEUR4OA.
The National policy encourages researchers to have their outputs in OA and provides guidelines and support for the implementation of Open Access to research outputs that are funded locally, aligned with the European policies and based on the already established infrastructure in European level (e.g. OpenAIRE).
For more information on national Open Science policy please visit OpenAIRE portal.
EOSC Collaboration
Mandated organisation: –
Observer: – 
Member: – 
Participation in EOSC pillars:

OpenAIRE: Sylvia Koukounidou, Natasa Ioannou, Zafeiro Marti all from the University of Cyprus
NGI: Marios Dikaiakos and Maria Poveda both from UCY
RDA: –
GEANT: Dr George Konnis and Vasos Vassiliou, Ph.D. both from CYNET
EOSC PROMOTER PROFILE
Every partner country is represented by at least one EOSC Promoter. Click the button below to check out their profile. 
VISIT PROFILE