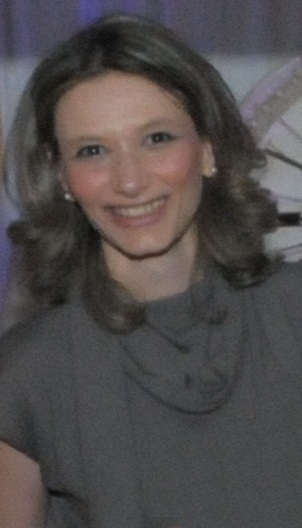 Vasiliki (Sylvia) Koukounidou
University Officer and Coordinator of the Digitization and Archives Office of the University of Cyprus Library
Vasiliki (Sylvia) Koukounidou, is a University Officer and holds the position of the Coordinator of the Digitization and Archives Office of the University of Cyprus Library.
She has a BSc in Archival and Library Science and an MBA with concentration in MIS – Management Information Systems.
Since 2004, Sylvia is participating in many projects of the University of Cyprus Library and from September 2009 she is participating in the Pan – European projects OpenAIRE as the Cyprus National Open Access Desk (NOAD) coordinator. She is also participating in the European Project NI4OS Europe – National Initiatives for Open Science in Europe and actively involved in EOSC and FAIR uptake in communities.
Furthermore, she acted as a moderator for the Working Group of Open Access in Cyprus which led to the creation of the National Policy of OA in Cyprus and she was among the editors of the National Open Access Policy, adopted by the Republic of Cyprus in February 2016.
She is also one of the founding members and Treasurer of Cypriot association of copyright law (Cypriot affiliate of ALAI), a member of the National Digitisation Committee and in the years 2012 – 2014 she acted as a President of the Board of CALIS (Cyprus Association of Librarians – Information Scientists).
Chrysovalantis Constantinou
Computational Scientist, Cyprus Institute
Chrysovalantis Constantinou joined the Cyprus Institute in 2019 to work on the NI4OS-Europe project. He holds a diploma in applied mathematics and physical sciences from the National Technical University of Athens, Greece (2009) and a PhD in theoretical nuclear physics from the University of Notre Dame, USA (2017).
His PhD thesis titled "Natural orbitals for the No-Core Configuration Interaction Approach" was supervised by Professor Mark Caprio at Notre Dame. Prior to his arrival at the Institute, he held a post-doctoral position at Yale University where he worked with the theoretical physics group of Professor Francesco Iachello and he was also a Visiting Assistant Professor of physics at Monmouth College.
His research interests include theoretical nuclear physics, Lie algebras in nuclear structure theory, computational physics, and lately machine learning and web-development.