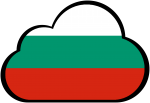 NOSCI Information
Name: National Initiative for Open Data and Cloud Computing (BgI-ODCC)
Description: The main purpose of the BgI-ODCC is to provide faster and seamless sharing of publications, data and other digital research outputs and thus strengthen the communication and collaboration between scientists. The initiative aims to open opportunities for new levels of integration and raise awareness to facilitate a global, sustainable and cooperative Open Science.
Website: https://bpos.bg/
Date of establishment: December 2021 (est.)
Set-up workflow: Hybrid
Governance structure: A consortium. The appointed secretariat (consisting of three people, one each from IICT, IMI and SU) is in charge of the logistics and the set-up process is monitored by representatives of the Ministry of Education and Science.
Members: Currently the BgI-ODCC consists of 9 members which are the following: 

Institute of Information and Communication Technologies, Bulgarian Academy of sciences (IICT-BAS);
Sofia University "St. Kliment Ohridski" (SU);
Institute of Mathematics and Informatics, Bulgarian Academy of Sciences (IMI-BAS);
National Institute of Geophysics, Geodesy and Geography, Bulgarian Academy of Sciences (NIGGG-BAS)
Institute of Mechanics, Bulgarian Academy of Sciences (IMech-BAS);
Technical University of Sofia (TU-Sofia)
Medical University, Sofia (MU-Sofia);
University of Plovdiv "St. Paisiy Hilendarski" (Uni-Plovdiv)
University of Library Studies and Information Technologies, Sofia (ULSIT –Sofia)
Other organizations are expected to join by the end of 2021.
Related documents: –
NI4OS-Europe contact point: IICT-BAS
Open Science Profile
Currently, there is a National Open Science Plan for Bulgaria, since January 2021  but there are not any institutional OA/OS policies widely used. The National strategy for the development of scientific research 2017 – 2030 includes an Implementation plan – phase I (act. point 6) which indicates OA to scientific information as a strategic action point. Also, national concept for OA to scientific information (draft), outlines the essence and framework of OS.
There are plans for detailed national policies on OS, consolidating strategic commitments and milestones in a single paper. Universities and organizations are already being encouraged to adopt OS policies. A document called "Concept for the application of the principle of open access to scientific information" has been developed and is currently being proposed for discussions.
Finally, there is no policy regarding FAIR data yet, but the efforts are towards setting national standards for the description and dissemination of scientific data (at first in the context of the national repository).
For more information on national Open Science policy please visit OpenAIRE portal.
EOSC Collaboration
Mandated organisation: National Center for Information and Documentation (NACID) .
Observer: – 
Member: – 
Participation in EOSC pillars:

OpenAIRE: Peter Stanchev from NACID and the institute of Mathematics and Georgi Simeonov, also from the institute of Mathematics
NGI: Todor Gurov and Aneta Karaivanova both from IICT-BAS, IICT-BAS
RDA: Maria Nisheva-Pavlova and Ana Proykova both from Sofia University St. Kliment Ohridski
GEANT: Roumen Trifonov and Radoslav Yoshinov both from BREN
EOSC PROMOTER PROFILE
Every partner country is represented by at least one EOSC Promoter. Click the button below to check out their profile. 
VISIT PROFILE