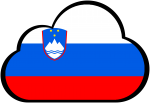 NOSCI Information
Name: Slovenian Open Science Community
Description: The main purpose of the initiative is to connect all stakeholders in the field of open science in Slovenia in a comprehensive and transparent system that will operate professionally in a complementary way by taking over the tasks of partners in the community. The aim is to establish a unified, complementary system of open science in Slovenia, in the field of services, infrastructures and training, in order to improve the working conditions of researchers, encourage the dissemination, exchange and reuse of knowledge through open access, develop open science related skills and set up a training system for target users.
The main objectives of the initiative are:

Participation in the formation and exchange of a strategic vision with the aim of cooperation of the Slovenian research community in the development of European and international initiatives, especially the European Open Science Cloud and others
Promoting cooperation in pan-European (ESFRI) and international research infrastructures, giving priority to access to and processing of data and data management services generated by these infrastructures
Promoting participation in EOSC and EDI related projects
Establishment of a comprehensive national and EOSC-related helpdesk and catalogue of Slovenian services in a national EOSC-like marketplace

Logo:
Website: http://odprtaznanost.si/
Date of establishment: December 2021 (est.)
Set-up workflow: Top-down. The community was initiated by the National Contact Point for Research Infrastructures from the Ministry of Education, Science and Sport (Mr. Peter Sterle)
Governance structure: A consortium
Members: The community will consist of the University of Maribor Library, ARNES and several other invited organisations and national RI nodes/initiatives that will sign the cooperation arrangement.
Related documents: –
NI4OS-Europe contact point: University of Maribor Library and ARNES
Open Science Profile
Currently there is an OA/OS policy in place, adopted in 2015. The Government of the Republic of Slovenia has on September 3rd, 2015, adopted the National Strategy of Open Access to Scientific Publications and Research Data in Slovenia for the period to 2020 together with National strategy of open access to scientific publications and research data in Slovenia 2015-2020. Two years later, the government strategy was followed by the publication of the Action plan in May 2017, which sets its focus on open data. At the national level, the Ministry of Education, Science and Sport is responsible for developing open science policies. In 2021, the current strategy papers will be complemented by access and preservation of research data, which will also include FAIR data provisions and links to EOSC. In order to support the further development of open science in 2021, the ministry plans to fund:
the transition to the FAIR data principles,
the establishment of a national long-term preservation repository for research data,
the activities of the national open science community.
The Slovenian Open Science Community is a national OSC initiative led by the University of Maribor Library appointed by the Ministry of Education, Science and Sport, which revived with the advent of the NI4OS-Europe project. University of Maribor Library together with ARNES are preparing the concept of the initiative's website portal. University of Maribor Library is also preparing the rules of participation and other stakeholders will cooperate with the Community in promoting its services. The main goal is to connect most OS stakeholders, the most important being OpenAIRE and the national RDA Node, to establish a national helpdesk and to offer end users Slovenian services in an EOSC-like marketplace.
The new Resolution on Research and Innovation Strategy of Slovenia 2021─2030 and its related Action Plan that are currently in preparation envision the development of a national open science ecosystem as well as the establishment of the national open science community in order to introduce and monitor open science in Slovenia and to integrate in the ERA and wider area. The new Scientific Research and Innovation Activities Act coming into force in 2022 emphasizes the importance of the open science principles and introduces an open access mandate to publicly funded research.
For more information on national Open Science policy please visit OpenAIRE portal.
EOSC Collaboration
Mandated organisation: Academic and Research Network of Slovenia (ARNES)
Observer: –
Member: NIB and University of Maribor (on behalf of the HPC RIVR Consortium)
Participation in EOSC pillars:

OpenAIRE: Mojca Kotar from University of Ljubljana
NGI: Jan Jona Javorsek from Jožef Stefan Institute
RDA: Janez Štebe, Irena Vipavc Brvar and Maja Dolinar from University of Ljubljana, Faculty of Social Sciences, Social Science Data Archive
GEANT: Marko Bonač and Avgust Jauk from ARNES
EOSC PROMOTER PROFILE
Every partner country is represented by at least one EOSC Promoter. Click the button below to check out their profile. 
VISIT PROFILE