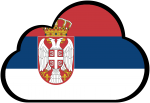 NOSCI Information
Name: Team for Open Science in Serbia (TONus)
Description: The Open Science Platform (2019) and the inclusion of Open Science in the Law on Science and Research (2019) reflect the awareness of the importance of European developments in the area of Open Science and readiness to integrate the local research community and infrastructure into the European context. In a small country with limited resources, it is crucial to provide access (for the local research community) to relevant services, but also to ensure that the local services follow commonly accepted standards and are interoperable with international infrastructures. The purpose of the national initiative is to implement Open Science principles in Serbia by coordinating policy and infrastructure development, as well as training, advocacy and collaboration in the area of Open Science. The national initiative should also prepare stakeholders to interact with the EOSC ecosystem.
The main objectives of engagement with EOSC are:

Integration of national infrastructures into the EOSC ecosystem
Ensuring long-term sustainability for the national infrastructure
Maximizing the adoption of Open Science principles in the local research community
Maximizing the access of the local research community to data, services and infrastructure.

Website: https://open.ac.rs/ 
Logo:
Date of establishment: The Ministry officially formed TONuS as a task force in January 2020, but the NOSCI isn't officially established. The official establishment of TONus is expected to take place on December 2021.
Set-up workflow: Hybrid
Governance structure: TONus is a consortium membering 15 organisations. Its regulation is provided by a MoU.
Members: Currently 15 research institutions are taking part. Along with the Secretary of State and all Assistant Ministers responsible for science (Ministry of Education, Science and Technological Development), TONuS includes a broad group of experts: 6 decision-makers, 17 researchers, 6 librarians and research-support staff members.
Related documents: –
NI4OS-Europe contact point: – 
Open Science Profile
Currently there is an OA/OS policy in place, adopted in 2018. The policy was drafted by a dedicated working group appointed by the Ministry of Education, Science and Technological Development (MESTD) based on a community-driven initiative. On 8 July 2019, the Serbian government passed a new law on science and research that recognizes open science as a fundamental principle of science and research (Article 4). The law regards open access to research publications and data. A national fund for science has recently been established and it may be expected that its policies will conform to the national Open Science Platform adopted by MESTD, just like the institutional policies are (or will be) aligned with it. The research funding and organization system is now in a phase of transition. The policy covers publications and data and is planned to be updated with links to EOSC. The Team for Open Science in Serbia (TONuS), was established in 2020 in order to identify and define all improvements, measures and regulations related to OS, and to ensure the implementation. Along with the national policy, about 15 institutions have their own institutional OS policies.
For more information on national Open Science policy please visit OpenAIRE portal.
EOSC Collaboration
Mandated organisation: – 
Observer: –
Member: Institute of Physics Belgrade (IPB)
Participation in EOSC pillars:

OpenAIRE: Biljana Kosanovic from University of Belgrade
NGI: Antun Balaz and Dusan Vudragovic both from IPB
RDA: –
GEANT: Bojan Jakovljevic and Slavko Gajin both from AMRES
EOSC PROMOTER PROFILE
Every partner country is represented by at least one EOSC Promoter. Click the button below to check out their profile. 
VISIT PROFILE