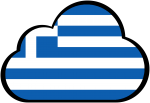 NOSCI Information
Name: 'Hellenic Open Science Initiative' with the distinctive title 'EPAE/HOSI'
Description: Through the EOSC infrastructure, governments can offer to the research community of their country access to resources, tools and platforms that would be otherwise not available in the country and their setup would need to be supported by the country. Researchers and innovators will be able to jointly create innovative new technologies and services, which in turn will lead to the creation of new jobs and markets. EOSC is equally available to researchers in both the public and private sectors. Using the same platforms and infrastructures to run together experiments minimizes risks and time to market for products, which could ultimately yield major economic benefits. The EPAE/HOSI can be proven exceptionally useful in preparing all national stakeholders for their participation into the EOSC Ecosystem. First, by spreading awareness and communicating EOSC developments to national stakeholders and secondly, by coordinating national activities that enable interconnection with the EOSC at technical, policy and governance levels.
The main HOSI objectives are:

The official National participation in the EOSC activities and throughout the wide range of EOSC-relevant activities to maximize the potential benefit for the country.
Greece to be officially represented by a Mandated Organization thatcollectively represents the interdisciplinary Greek Research and Development Community.
Website: –
Date of establishment: 28th February 2022
Set-up workflow: Hybrid
Governance structure: Consortium
Related documents: National Plan for Open Science
Members: ATHENA Research Center, National Observatory of Athens (NOA), National Infrastructures for Research and Technology (GRNET), National Hellenic Research Foundation (NHRF), Centre for Research and Technology Hellas (CERTH), National Centre of Scientific Research "Demokritos", National Centre for Social Research (ΕΚΚΕ), Hellenic Pasteur Institute (HPI), Hellenic Centre for Marine Research (HCMR), "Alexander Fleming" Biomedical Sciences Research Center (BSRC Fleming), Foundation for Research & Technology – Hellas (FORTH), Open Technologies Alliance (GFOSS), Hellenic Academic Libraries Link (HEAL-Link).
Open Science Profile
The authority for Research and Innovation falls under three Ministries (Ministry of Development and Investments, Ministry of Digital Governance, Ministry of Education and Religious Affairs) which complicates the establishment of a common legal framework. Since July 2019, an informal working group on Open Science has been formed, which includes representatives of academic and research institutions, research infrastructures, national nodes and Open Science initiatives. The working group published in June 2020 the National Open Science Plan which will serve as the basis for setting up the National Open Science Strategy. Greece's National Digital Strategy will be shortly replaced (in the course of 2020) by the Digital Transformation Bible which will cover the period 2020-2024. The Digital Transformation Bible of the Ministry of Digital Governance includes several actions regarding Open Science policies and contains as a key target the adoption of the National Open Science Strategy.
For more information on national Open Science policy please visit OpenAIRE portal.
EOSC Collaboration
Mandated organisation: – 
Observer: FORTH, JNP, NCSR "DEMOKRITOS"
Participation in EOSC pillars:

OpenAIRE: Elli Papadopoulou from ATHENA RC, Iliana Araka from HEAL-Link
NGI: Kostas Koumantaros from GRNET,
RDA: Fotis Karagiannis independent consultant and Elli Papadopoulou from ATHENA RC
GEANT: Aristeidis Sotiropoulos and Chrysostomos Tziouvaras both from GRNET
EOSC PROMOTER PROFILE
Every partner country is represented by at least one EOSC Promoter. Click the button below to check out their profile. 
VISIT PROFILE