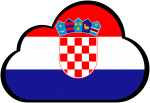 NOSCI Information
Name: Croatian Open Science Cloud Initiative (locally HR-OOZ initiative)
Description: The vision of HR-OOZ is to build a modern, high-quality, internationally relevant, and competitive science environment in Croatia based on the principles of open science that are harmonized and connected with the European research area (ERA) and relevant European initiatives. HR-OOZ Initiative has managed to bring together key stakeholders in creating required preconditions for the implementation, realization, and promotion of open science. It is the result of joint work of numerous stakeholders in the science and higher education system in Croatia. The Initiative was launched with the support of the Ministry of Science and Education and the Croatian Science Foundation.
Website:
Date of establishment: September 3, 2021
Set-up workflow: Hybrid
Governance structure: Consortium
Regulation: The HR-OOZ Initiative is governed by the Council. The Council of the HR-OOZ Initiative is responsible for the management and coordination of the HR-OOZ Initiative. The members of the Council are leaders of contracting parties or persons authorized by them to represent the institution in the Council. List of current members and alternate members of HR-OOZ Council is available on https://www.srce.unizg.hr/en/hr-ooz/councile. The constitutive session of the HR-OOZ Council was held at the Ministry of Science and Education on September 3rd, 2021. This event was the first step towards the development of a national open science plan and the establishment of the HR-OOZ. The director of SRCE, Ivan Marić, was elected for the president of the Council, and the executive director of the Croatian Science Foundation, Irena Martinović Klarić, Ph. D., and the director of the Ruđer Bošković Institute, David Matthew Smith, Ph. D., were elected as vice presidents. This selection reflects three categories of institutions that are crucial for science system to function properly – policy makers and funders, researchers and service providers.
The HR-OOZ Council has established two task force that are currently working on their goals. Task force for drafting the proposal of the national plan and policies for open science and Task force for defining the structure and principles of HR-OOZ.
Documents: Rules of Procedure for HR-OOZ Council, Criteria for joining HR-OOZ Initiative, charter for Task force for drafting the proposal of the national plan and policies for open science , charter for Task force for defining the structure and principles of HR-OOZ, template for new task force formation.
Number of the involved organisations: 31
Members:

Croatian Science Foundation
Institute for Social Research in Zagreb
Institute of Ethnology and Folklore Research
Josip Juraj Strossmayer University of Osijek
Juraj Dobrila University of Pula
Ministry of Science and Education
National and University Library in Zagreb
Ruđer Bošković Institute
University North
University of Dubrovnik
University of Rijeka
University of Slavonski Brod
University of Split
University of Zadar
University of Zagreb

University of Zagreb Faculty of Electrical Engineering and Computing
University of Zagreb Faculty of Humanities and Social Sciences
University of Zagreb Faculty of Organization and Informatics
University of Zagreb University Computing Centre SRCE
University of Zagreb School of Medicine
University of Zagreb Faculty of Law

NI4OS-Europe contact point: SRCE
Open Science Profile
The Croatian Act on Scientific Activity and Higher Education mandates archiving digital versions of all higher education theses in a corresponding academic library repository. The new version of the Croatian Act on Scientific Activity and Higher Education, issued by the Ministry of Science and Education (MSE), supports more broadly and mandates Open Science at national level. Since it is not yet adopted, and from July 2020 there is a new government in place, it is unknown if this will undergo parliament procedure or not. Regarding institutional OA/OS policies widely used, in 2012 a group of representatives consisting of university faculty and research staff, librarians and students presented the "Croatian Open Access Declaration" which has been supported by ministries, Higher Education and research institutions, and many individuals from Croatia and abroad since then.
For more information on national Open Science policy please visit OpenAIRE portal.
EOSC Collaboration
Mandated organisation: University of Zagreb University Computing Centre (SRCE)
Observer: – 
Member: – 
Participation in EOSC pillars:

OpenAIRE: Rudjer Boskovic Institute. The national contact point for the open access to the scientific information is Jadranka Stojanovski, appointed by the Croatian Ministry of Science and Education.
NGI: Representatives in EGI.eu Council are Ivan Marić and Dobriša Dobrenić both from SRCE.
RDA: Draženko Celjak and Ljiljana Jertec Musap both from SRCE.
ERICs: DARIAH-HR, HR-CLARIN, CROSSD
EOSC PROMOTER PROFILE
Every partner country is represented by at least one EOSC Promoter. Click the button below to check out their profile. 
VISIT PROFILE